David Erfle - Sep 22, 2017 02:38PM
Arkadiusz Sieron - Sep 22, 2017 11:12AM
In August, tensions between the U.S. and North Korea rose after Trumpâ??s famous remarks that threats to the U.S. from Pyongyang would be met with â??fire and furyâ?.
Peter Spina - Sep 22, 2017 10:46AM
Gary Savage - Sep 22, 2017 09:35AM
Todd 'Bubba' Horwitz - Sep 22, 2017 08:48AM
Thursday saw gold continue to get pounded, however around 9:00 AM it seemed to find a bottom at $1,291.
VantagePoint - Sep 22, 2017 08:09AM
This is www.vantagepointsoftware.com's latest Intermarket analysis, including the Predicted Short Term Crossover and Predicted Neural Network studies, suggest the following intra-day price trends for spot (cash) gold and silver futures for the next trading day.
Gold Report - Sep 21, 2017 03:43PM
VantagePoint - Sep 21, 2017 08:12AM
Todd 'Bubba' Horwitz - Sep 21, 2017 08:08AM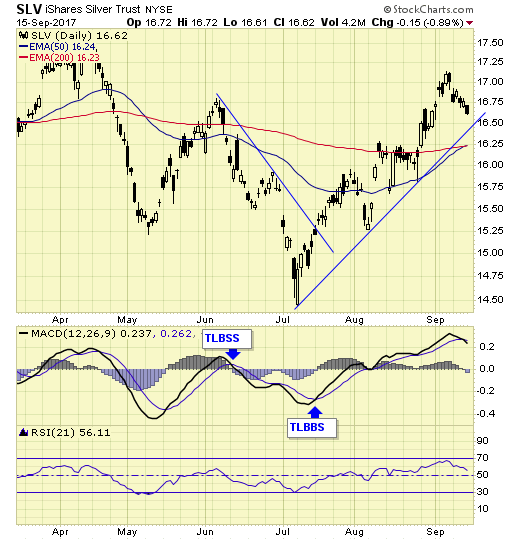 Gold Report - Sep 20, 2017 05:57PM
Gary Tanashian - Sep 20, 2017 05:55PM
VantagePoint - Sep 20, 2017 08:13AM
Selected
50
Results: Showing 1 -
12
| View More
View More