David Petch - Jun 28, 2017 03:07PM
I had a number of people email requesting what I have been up to (did I die, am I ill) so here it is...
Stewart Thomson - Jun 28, 2017 02:17PM
Todd 'Bubba' Horwitz - Jun 28, 2017 09:12AM
VantagePoint - Jun 28, 2017 07:45AM
VantagePoint's latest Intermarket analysis, including the Predicted Short Term Crossover and Predicted Neural Network studies, suggest the following intra-day price trends for spot (cash) gold and silver futures for the next trading day.
Avi Gilburt - Jun 27, 2017 01:57PM
While the market is searching for a top before the next larger pullback begins, I have no indications just yet that such a top has been struck.
Keith Weiner - Jun 27, 2017 01:44PM
Steve Saville wrote a post this week, in which he proposed a model that indicates the fundamentals of gold. According to him
Chris Vermeulen - Jun 27, 2017 01:39PM
The newest bear market is in crude oil.
Gary Tanashian - Jun 27, 2017 01:32PM
TLT is now a buck from its target of 129. Tell me, where is all that mania about rising interest rates and the likes of the â??R.I.P. Bond Bull Marketâ? headlines
Jordan Roy-Byrne - Jun 27, 2017 01:20PM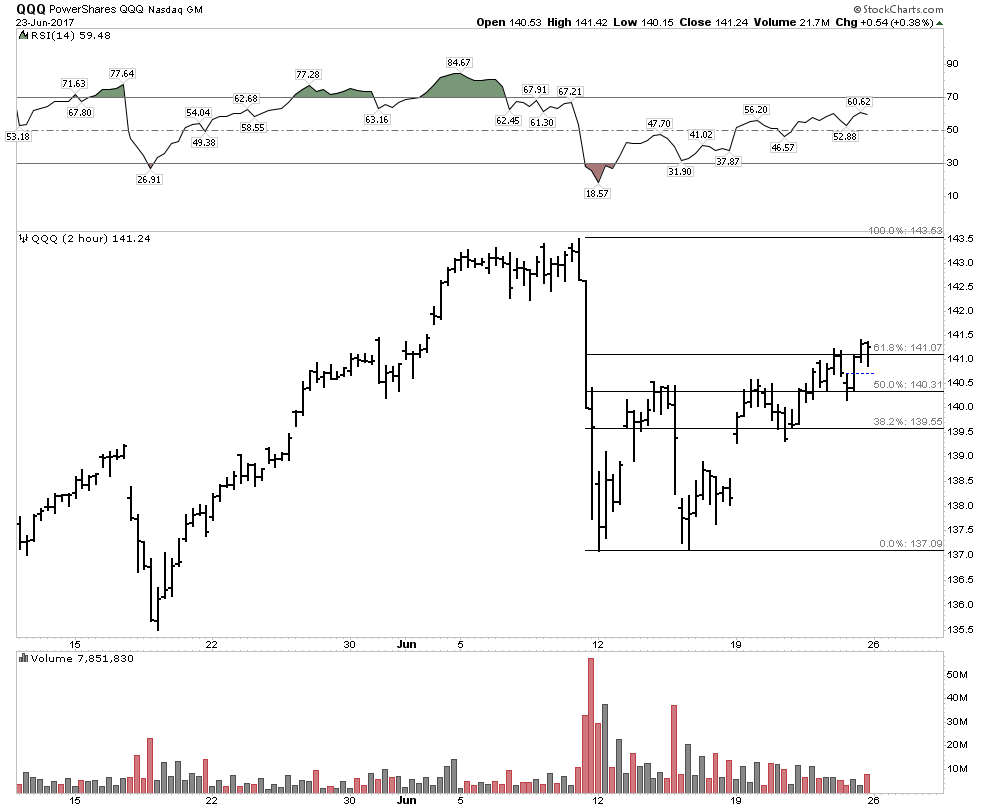 Rambus Chartology - Jun 27, 2017 01:17PM
I would like to put out a short update on the oil market and my view of the QQQs being a proxy for the Hi-Tech end of the market.
Mark Mead Baillie - Jun 27, 2017 01:12PM
Fraternize about Gold with folks here amongst Monaco's financiers and wealth managers and you'll span pretty much the same spectrum of 180° out-phase-opinions as you'll find elsewhere.
Gwen Preston - Jun 27, 2017 12:22PM
Gwen Preston writes a weekly newsletter chronicling what she is buying, selling, and thinking in the metals and mining space.
Selected
50
Results: Showing 1 -
12
| View More
View More