Well-known Wall Street pundit and Fed critic Jim Grant doesn't want the academics running the show anymore -- one of his main message at this year's New Orleans Investment Conference. Speaking with Kitco News, Grant said he remains a gold bug in this environment where PhD academics are running the global economy.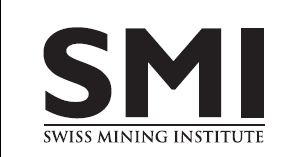 New Orleans Conference
For over four decades, the New Orleans Investment Conference has brought together some of the most renowned politicians, bankers, investors and gold bugs to discuss investment opportunities. This year is no different. From October 26-29, Kitco News will be on the frontlines of the investment conference, speaking with some of the leading names in the industry, including interest rate expert Jim Grant, and known gold investors Dennis Gartman and Doug Casey. Stay tuned!
Disclaimer: The content on this website, including, without limitation, news, videos, interviews and commentaries, is provided by Kitco Metals Inc. ("Kitco") for informational purposes only and is not intended as any form of advice, whether legal, accounting, investment, financial or tax advice. Therefore, it cannot be relied upon as such. Should you require such advice, contact a licensed professional. The content provided herein is provided on an "as is" basis without any warranty of any kind, whether express or implied and your use of the information provided in said content is entirely at your own risk. In no event will Kitco be held liable for any indirect, special, incidental, or consequential damages arising out of the use of the content on this website.