Watching For A Breakout In Gold
Kitco Commentaries | Opinions, Ideas and Markets Talk
Featuring views and opinions written by market professionals, not staff journalists.
Assets that are typically the most inversely correlated to the stock market during bear markets have started exploding higher in the last few weeks.  The IEF bond ETF broke out of a Stage 1 baserecently.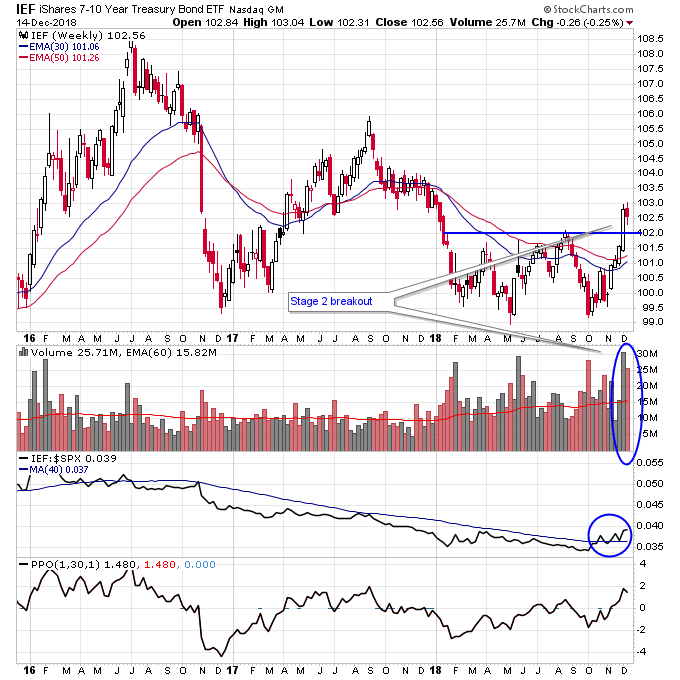 The utilities ETF XLU broke out of a Stage 2 continuation pattern and is making new all-time highs.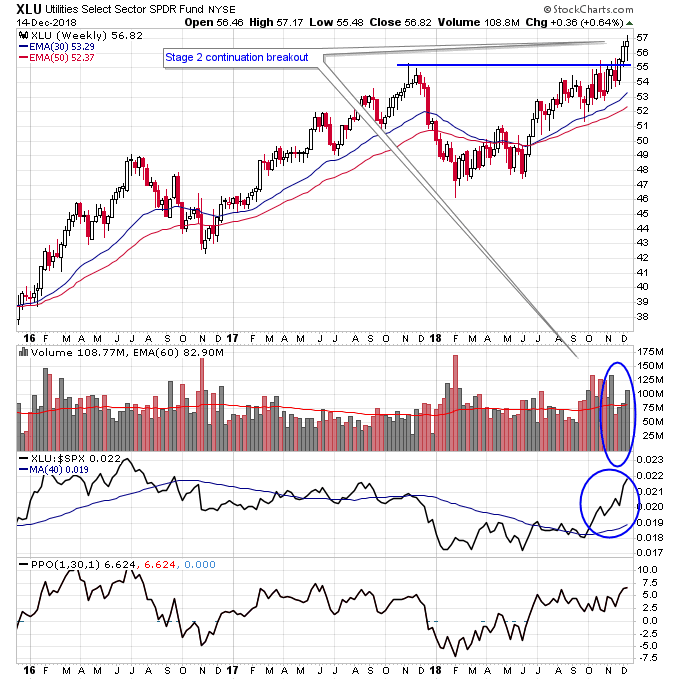 Gold mining stocks are the sector I'm paying very close attention to right now for a potential new Stage 2 breakout.  For GDX we want to see a big increase in volume on a break above resistance at 21 which was a former strong support level that broke down in August.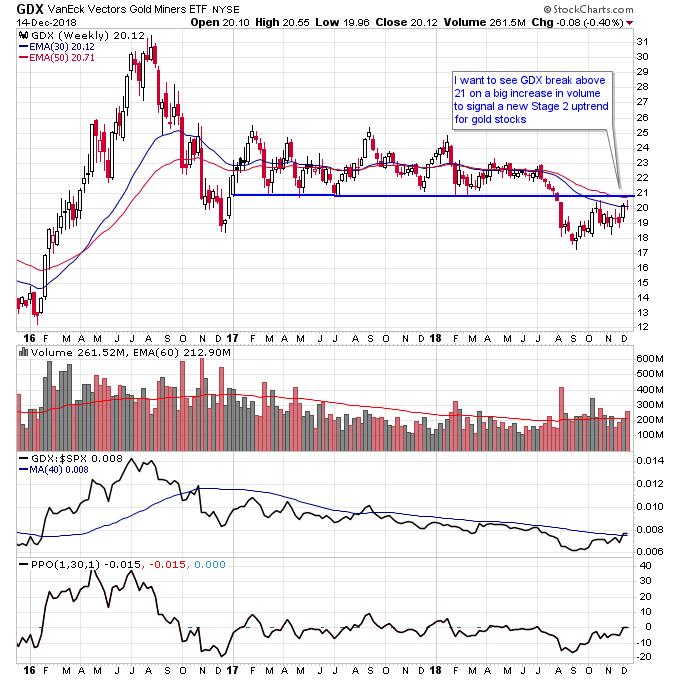 There are a select few gold stocks that are already showing an increase in volume and a move above the 30-week moving average.  But in order for this to be a real breakout we should see participation across the sector, as we did in early 2016.  At that time gold stocks across the board broke out on volume and that led to a multi-month rally.