Avi Gilburt - Feb 22, 2019 09:21AM
There is an old Yiddish expression called a bubbe meise (pronounced my-seh). I guess the closest English interpretation of this expression would be a grandmotherâ??s tale, or in the common vernacular, an old-wives' tale.
David Erfle - Feb 22, 2019 08:31AM
The term "stagflation" was first used in the United Kingdom by politician Iain Macleod in the 1960â??s, while he was speaking in the House of Commons.
Todd 'Bubba' Horwitz - Feb 22, 2019 08:07AM
Thursday gold took a good old butt whipping, with the yellow metal having its biggest down day in months.
Stewart Thomson - Feb 21, 2019 09:09PM
Is the latest tiny price correction in gold already done?
Arkadiusz Sieron - Feb 21, 2019 11:11AM
Kitco Commentary - The recent minutes show that the Fed is divided over future rate hikes. How should gold investors react?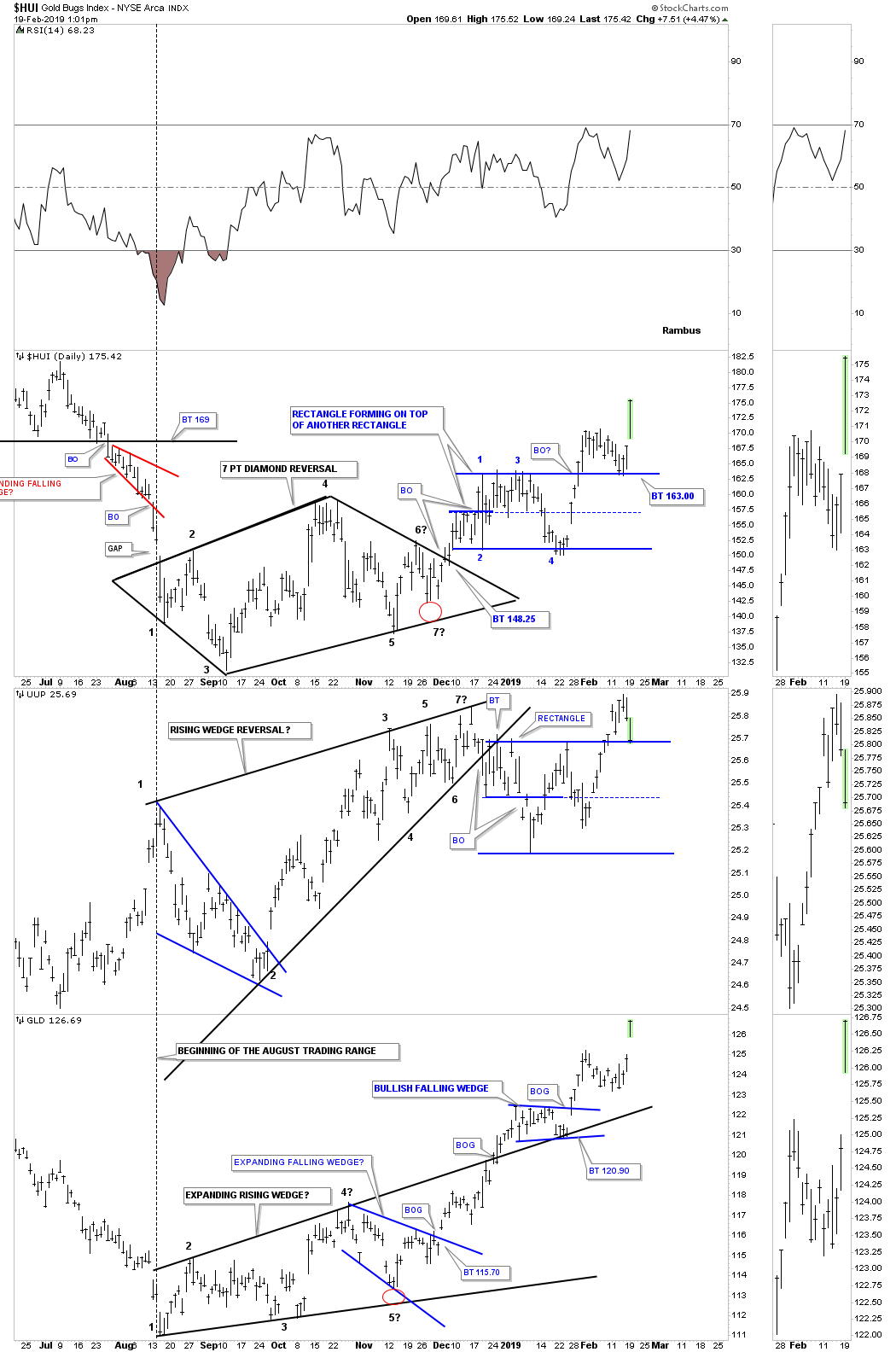 Rambus Chartology - Feb 21, 2019 10:01AM
Kitco Commentary - Below is the combo chart which has the HUI on top, the UUP in the middle and GLD on the bottom. Everything looks fine.
Frank E. Holmes - Feb 21, 2019 09:39AM
Kitco Commentary - The price of gold snapped above $1,340 an ounce on Tuesday for the first time since May, extending a rally that began in the December quarter on heightened stock volatility and fears of additional U.S. rate hikes.
Bill Baruch - Feb 21, 2019 09:16AM
Kitco Commentary - Fundamentals: Gold has done exactly what we warned yesterday, a healthy consolidation lower. Headlines will tell you how the Fed confirmed their dovish switch in January as they plan to finish the balance sheet unwind this year.
Todd 'Bubba' Horwitz - Feb 21, 2019 07:55AM
Kitco Commentary - Wednesday was no real surprise. Gold tried to rally and failed at the top end of the range.
Todd 'Bubba' Horwitz - Feb 20, 2019 07:51AM
Kitco commentary - Gold exploded on Tuesday along with copper. In the overnight session, gold has achieved our $1,350 target by making a high at $1,349.80, which is the same as $1,350. The question now is: Whatâ??s next?
Mark Mead Baillie - Feb 19, 2019 01:19PM
Kitco Opinion: 'Twas almost as if listening to oneself on the radio, 'cept that 'twasn't oneself. With that tease, let's first roll back to this bit we penned last autumn when writing from across the pond at our favourite beach-side bistro. You may recall the owner "...whom we've know for better than 30 years, asked me: 'Which do you like better? The Dollar? Or the Euro?' Response: 'The Swiss Franc. And get some Gold as well.'"
Jordan Roy-Byrne - Feb 19, 2019 11:45AM
Selected
50
Results: Showing 1 -
12
| View More
View More