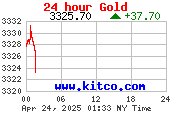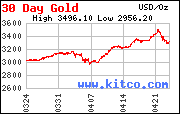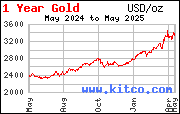 New Guests Provide Listeners with Diverse Opinions on Economic Issues Affecting Precious Metals and Energy.

We're home briefly this week before heading to The Silver Summit in Idaho's Silver Valley. Our weekly market wrap in Segment 1 features Seattle analyst Steve Taylor with a general overview, and Kitco's Jon Nadler on precious metals. In Segment 2, newsletter writers David Bond and David Morgan look ahead to The Silver Summit. Rod David of avidtrader.com joins us in Segment 3 to predict oil prices will drop, perhaps significantly.

Readers of The Daily Reckoning know the Mogambo Guru as one of the more colorful characters in the world of macroeconomic commentary, and we've always wondered whether his unique gifts would translate well into a radio interview. Listen to Segment 4, and tell us what you think!

In Segment 5, Dr. Michael Englund, Chief Economist at actioneconomics.com, offers an optimistic view of the economy ahead. Al and Paul comment on all this week's observations in our Program Close.

MS Windows: Left-click to listen as a stream. Right-click to download. Click here to listen to the entire show without breaks.
Stay safe, and have a great week!



Stay safe, and have a great week!


To listen simply go to www.kereport.com and then click on the segment number.

* * * * *

Alexander Korelin is the co-host of The Korelin Economics Report along with Paul Warren. This program is syndicated nationally on Talkstar and can also be listened to on the Internet by going to www.kereport.com and clicking on "recent programs". Guests pay no fees to appear on the program and neither Mr. Korelin nor Mr. Warren own any stock in the companies discussed unless it is fully disclosed.