Gold Is Going Up: Pay Attention To Fed Rate Hikes-Gold Relationship Says Peter Hug
(Kitco News) - Gold is looking strong this year, with the potential to hit $1,425, global trading director at Kitco Metals Peter Hug said, adding that an interesting pattern has developed between the U.S. Federal Reserve and gold prices.
"If we look at the patterns that started with the first Fed rate increase in 2015: gold moved up about $150, then came back. In December 2016, when the Fed raised rates, gold once again took off and stopped at $1,365. In 2017, right after the Fed rate increase in December, we had an upward slope," Hug told Kitco News on the sidelines of the Vancouver Resource Investment Conference.
This relationship points to gold possibly hitting $1,425 an ounce, "assuming that $1,365 level gets taken out," Hug noted.
The global trading director does not see the Fed raising rates four or even three times this year because of an overextended equity market.
"[The Fed] is very cognizant of where the equity market is right now. It's a little overextended and given what is going on between the Democrats and the Republicans, I don't see them coming to terms with any major initiatives this year," Hug said.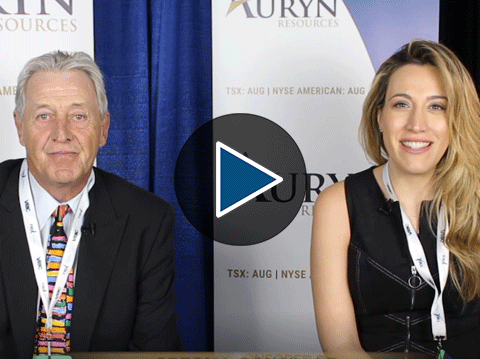 On top of that, traders are not sure how far this equity market "euphoria" will carry stocks and whether or not the economy "has the legs."
Since mid-December, gold has been rising. And even though the equity market might have some more room to grow because of the tax break, which has not been fully priced in, it is startling to look like it is topping, Hug pointed out.
"There is a lot of movement going into the European market, where valuations are better. That is why you are seeing the dollar under pressure against the euro, which is again price positive for gold," he added.
Meanwhile, silver is continuing to lag behind gold and needs to start playing catch-up, according to Hug.
"[Silver] will catch up once gold gets up and creates the momentum through $1,365. I think there is a good [additional] $2 in silver," Hug said.
Palladium, in the meantime, is staying on an upward trajectory and any pullback would be a great "buying opportunity," Hug noted.