Gold Stocks, Not Gold Prices Will Have A Breakout Year - Rick Rule
(Kitco News) - Gold stocks and not gold prices will have a breakout year in 2018, largely because people are not "afraid of anything right now," said CEO of Sprott U.S. Holdings Rick Rule.
"Gold will do well this year, but it is not on a verge of a breakout, gold stocks are. Gold outperformed gold stocks last year and this year [the underdog] is going to surprise, particularly because of low expectations," Rule told Kitco News on the sidelines of the Vancouver Resource Investment Conference.
The gold mining stocks that are set for a "spectacular year," include senior producers and large intermediates, Rule noted.
"They'll move because expectations for them are so low. They are becoming rational capital allocators and all of a sudden they are generating free cash," he said.
Also, the third-tier stocks are looking very optimistic right now. These include "companies that are producing small amounts of gold and have a clear path to growth or single-asset companies that are putting the asset in production and get ready to be taken over," Rule elaborated.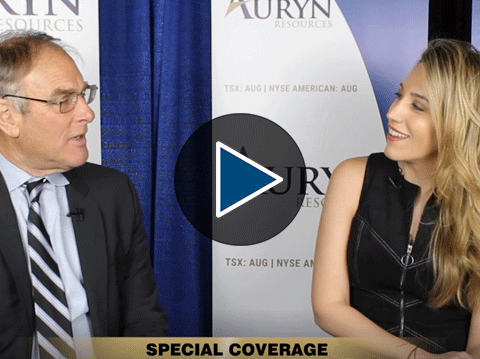 When playing with the latter, Rule suggested paying close attention to scale. "Companies that aren't producing at least 100,000 ounces a year aren't going to get interest from either the institutions or the industry," he said.
Rule also pointed out that it is important to get behind the "best folks in the business" when investing.
As gold stocks prosper, gold prices are likely to be somewhat held back by too much confidence in too many things, Rule added.
"The U.S. 10-year bond still has a huge bid irrespective of a small yield. Gold does well in times when people are afraid of other stuff. And nobody is afraid of anything right now," he said.
But, the yellow metal could see solid support come from lack of faith in the U.S. dollar, particularly the U.S. dollar expressed by U.S. 10-year Treasury, Rule noted.