This Week In Videos: From Debt Crises To The Hottest Tech Stocks
(Kitco News) - This past week saw a rollercoaster of activity as stocks tumbled and rallied back in response to Italy's on-and-off again political turmoil.
Meanwhile, tensions with North Korea have stalled as the world awaits the outcome of the highly anticipated June 12th summit between U.S. President Donald Trump and North Korean leader Kim Jong-un.
While geopolitical fears abated, economic woes continue as Trump renewed his trade tariffs on his major allies, who have responded in kind with tariffs of their own.
Watch as the experts debate the most important headlines of the past week and weigh in on how to best invest during these turbulent times.
Frank Holmes: Italy's Gloom Means Goldbugs Rejoice
CEO of U.S. Global Investors, Frank Holmes, is optimistic about rough sailings in the Italian political landscape.
"There is a rebellion taking place, and that is good for gold," he told Kitco News.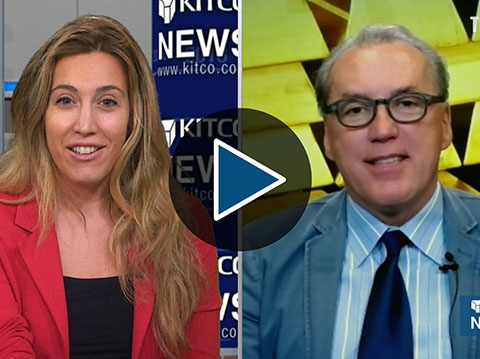 His commented on May 30th as Italian President Sergio Mattarella rejected the candidate for finance minister, a controversial Eurosceptic, sending Italian 10-year bond yields surging the most in a single day on record, and spooking North American equities markets in response.
According to Holmes, Italy's problem stems from the buildup of debt that originated with the 2010 European debt crisis, and has the potential to spell trouble for the rest of E.U., as Greece did eight years ago.
Will Rhind: Time To Run With Your Money
Similar to Holmes, Will Rhind sees more market risks ahead as a debt-crisis reminiscent to what Europe saw in 2010-2012 looms on the horizon.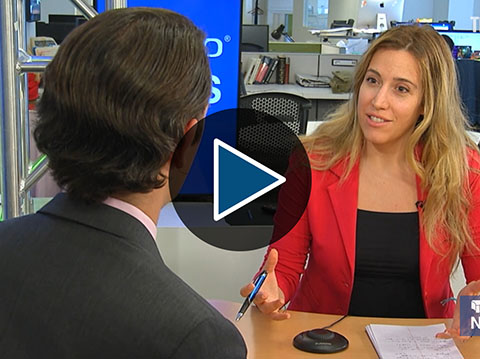 The CEO of GraniteShares warns investors that volatility is likely to spike and a flight-to-quality assets is needed in a time like this.
"This time, out of nowhere, it feels like Italy is the latest drama to play out," Rhind told Kitco News, "I don't think it's another Brexit type situation, but I think it's much more like 2010, 2012, where you have more volatility, threats of countries potentially leaving the Euro, threats of contagion."
Kevin O'Leary: Capital Leaving Canada Like "Rats Abandoning A Ship"
Canada is still uncompetitive relative to its peers, largely due to high corporate taxes, said Kevin O'Leary, Chairman of O'Shares ETFs, and star of ABC's "Shark Tank."
"This has a lot to do with just not being competitive on a tax basis; not being competitive on a carbon tax basis, not being competitive on a corporate tax basis, and then on top of all this you've got tariffs coming in," O'Leary told Kitco News.
O'Leary expressed optimism around Canada's economic future as long as major policy changes are enacted.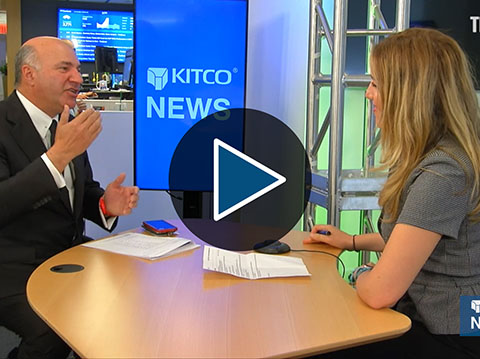 On the G7 summit this week, O'Leary, nicknamed "Mr. Wonderful," has said that Canada is likely not going to benefit at all.
"It's just going to be a bunch of sound bytes. The real call on Canada happened on the pipeline deal," he said.
Ahead of the G7 summit in Charlevoix, Quebec, Prime Minister Justin Trudeau and French President Emmanuel Macron held a news conference on Thursday and warned that U.S. President Donald Trump's trade tariffs will backfire and harm America's workforce.
Francesco Papadia: Italy Is Not Out Of The Woods Yet
By last Friday, June 1, equities markets have largely recovered from the selloff earlier in the week as a new Italian coalition government was formed, bringing relief to a nervous financial market.
With Premier Giuseppe Conte heading a newly sworn-in Cabinet to head a coalition government, market volatility took a reprieve, but Francesco Papadia, fellow of the Bruegel Institute and former market operations director of the European Central Bank, remained cautiously optimistic.
"For the time being, things have calmed down, but I would not say that we are out of the woods as yet, because we want to see whether this new government will comply with its electoral promises, which of course, cannot be implemented without big problems on the fiscal side," Papadia told Kitco News.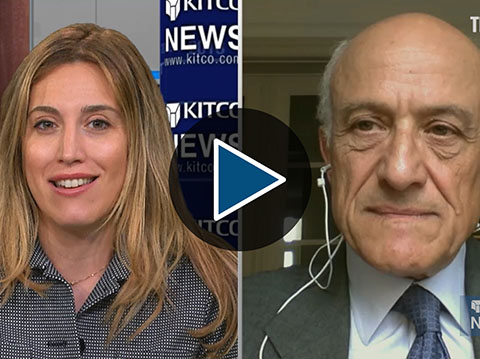 The former ECB director added that should Italy's debt problems spiral out of control, the ECB will not be in a position to provide aid this time, owing to the political, and not economic nature of Italy's problems.
Mr. Wonderful: Buy Tech Stocks, Get Rich
What's better than high-growth tech stocks like Amazon, Google, and Microsoft, which have all been market disrupters and changed the game of tech forever? Foreign tech stocks, of course.
In Part 2 of Kevin O'Leary's interview with Kitco News, the Shark Tank star said that while tech companies in developed countries are a good investment, their counterparts in emerging markets present even better upside potential owing to the high rate of growth of their host nations.
"I've started to look at other economies' GDP growth. Look at China: 6% GDP growth versus 2.7%, 2.8% for us. You want to find the equivalent of every internet play in China because you're getting double the domestic growth, and you can find those companies now," O'Leary said. "To me, it's just diversification."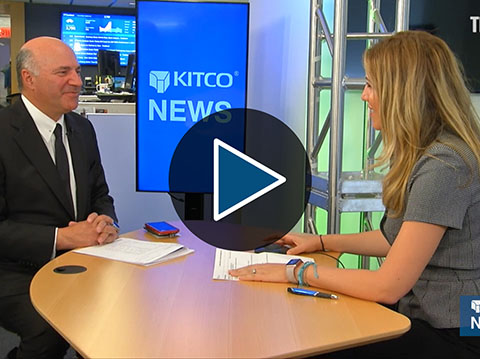 His company, O'Shares ETFs, has responded by launching the O'Shares Global Internet Giants ETF (AMEX: OGIG) which tracks an index consisting of global high-growth internet and e-commerce companies.
James McDonald: Will Silver Hit Triple Digits?
No, is his answer. The Kootenay Silver CEO is bullish on silver's long-term outlook, but said that triple digits silver prices won't be hitting your screens anytime soon.
"If you look at the gold-silver ratio, it's at a historic high, and if it reverts, it will revert at some point, to even the median around 55-60, silver would be over 21 bucks today," McDonald told Kitco News on the sidelines of the International Mining Investment Conference (IMIC) in Vancouver.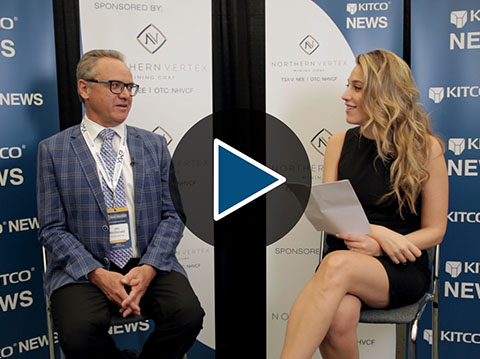 The gold-silver ratio has since dropped to 77.77 as a sustained rally in the white metal continues to occupy metals investors' minds. This re-run of McDonald's interview at the IMIC highlights the importance of mean-reversion of long-term trends as a gauge of price projections.