Gold Is Looking To Get Its Safe-Haven Allure Back - Analysts
(Kitco News) - As gold struggles to find support after hitting a six-month low earlier this week, analysts are waiting for a reawakening of the metals' safe-haven appeal amid a complacent market in the face of trade war fears.
The yellow metal was unable to find a bid this week despite heightened trade tensions and market uncertainties, largely weighed down by the rallying U.S. dollar. August Comex gold futures plunged from a high of $1,313.00 an ounce on June 14 to a low of $1,262.40 an ounce on June 21.
Analysts pointed to various reasons as to why gold is not behaving like a safe-haven asset at the moment.
Some of the working theories for lower gold prices are strong U.S. dollar, hawkish Federal Reserve, market complacency, and gold acting like a raw commodity.
Greenback vs. Gold
Capital Economics commodities economist Simona Gambarini told Kitco News that it is all about the U.S. dollar for gold and any future price moves (trade war or not) will depend on the direction of the greenback.
"The [gold] positives can be muted at times because the end effect depends on the dollar. The gold price did not rise by much despite uncertainty and geopolitical risks," Gambarini said.
But, if any further development in the trade war rhetoric hurts the U.S. dollar, gold prices will finally be able to surge past the $1,300 an ounce mark, she added.
"Trade tensions, in general, are likely to impact the dollar, safe-haven demand, and demand for inflation hedges," she noted. "Possible escalation could be positive [for gold] because of the uncertainty. At the same time, trade tensions that involve the U.S. should be inflationary for the country and that should also be positive for gold prices."
The Fed also continues to play a big role for gold, encouraging additional weakness. Analysts are viewing the Fed as more hawkish now, as it upped its forecasts to another two rate hikes this year.
"The hawkish outlook is capping any real gold rally because the precious metal has a problem competing with higher rates," George Gero, managing director at RBC Wealth Management, said on Friday.
Market Complacency
The gold market has been behaving contradictory to its well-tested assumptions this past couple of weeks — as geopolitical uncertainties rose and gold prices declined.
It is rare when the yellow metal is unable to attract interest based on the asset's traditional safe-haven appeal, which is why analysts started to blame the event on market complacency.
"Market participants are either incredibly complacent or they have decided that there is also plenty of positives around," ABN Amro chief economist Han de Jong said in a report on Friday. "The main positive is that global growth is reasonable, inflation remains unthreatening and central banks are relatively predictable. But the growth picture has been increasingly challenged in recent months."
Chief market strategist at BubbaTrading.com Todd 'Bubba' Horwitz told Kitco News on Thursday that there was no fear in the market.
"It's just been sell gold at all costs," Horwitz said. "The entire market system right now is a little bit complacent … We've broken down and violated a lot of the key levels in gold. And the next real level I'd want to step in is around $1,240."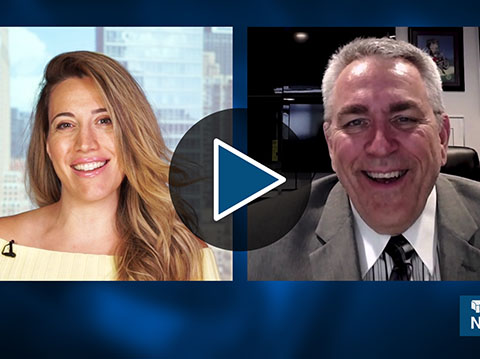 Do Lower Oil Prices Mean Lower Gold?
The idea that lower oil prices have been negatively impacting gold this week has been widely debated by the analysts.
"Some commentators have attributed the decline to the slump in the price of oil. Gold is often considered an inflation hedge and lower oil prices would inevitably lead to lower inflation," Capital Economics said.
Oil is a major inflation driver, so lower oil could potentially translate to lower inflation and lower gold prices.
Kitco's senior technical analyst Jim Wyckoff wrote that gold has been behaving like a raw commodity and not a safe-haven asset all this week. Wyckoff also attributed the gold's slight move up on Friday to rebounding oil prices.
"The yellow metal is supported by a strong rally in crude oil prices, with Nymex futures up around $2.00 a barrel, after the OPEC cartel agreed to raise its collective oil production by only 1 million barrels per day," he said. "The U.S. dollar index is trading lower on the day, which is another 'outside market' element working in favor of the precious metals bulls."
But, Capital Economics disagrees with this connection, stating that it is "not convinced by this explanation" and noting that oil prices have still been substantially higher than last year, which should negate any impression that inflationary pressures are subsiding.
"Indeed, U.S. inflation expectations have risen since the start of 2018, pointing to higher gold prices," economists wrote. "We think that a stronger dollar and speculative activity weighed on the price of gold."
What's next for gold?
Some good news for gold traders is that analysts are not expecting gold prices to fall much further, as they see the U.S. dollar rally weakening and trade tensions escalating.
Capital Economics projects more demand for the yellow metal in the short-term, citing a number of gold-positive factors.
"Investors would probably rotate out of risky assets and into safe havens if tensions escalate," economists and Capital Economics wrote on Friday, adding that "the trade war is likely to be inflationary for the U.S.," which is a great sign for gold that is viewed as a traditional inflationary hedge.
SIA Wealth Management chief market strategist Colin Cieszynski said he is bullish on gold prices next week.
"Technically gold looks ready for a bounce, RSI [Relative Strength Index] is oversold and turning up, Thursday was a hammer candle and a bump up Friday would complete a Morning Star pattern," he said. "On the flip side, USD [the U.S. dollar] is looking tired with a negative RSI divergence emerging. With all of the central-bank news now out and trade war risks baked in, I think both gold and USD are due for a correction."
Kitco's own weekly gold survey has shown that Wall Street remains bullish on gold prices next week, but Main Street is mixed.
Some of the highlights from the macro data calendar next week, include the U.S. durable goods orders and pending home sales on Wednesday, preliminary U.S. GDP Q2 on Thursday, and the U.S. core PCE Price Index on Friday.
There are also a few central bank speakers next week, with the Atlanta Fed President Raphael Bostic and Dallas Fed President Robert Kaplan speaking on Monday, Bank of England Governor Mark Carney speaking on Wednesday, and St. Louis Fed President James Bullard scheduled for Thursday.
RBC's Gero told Kitco News that next week will be especially interesting because of a rally in the euro, which could take away from the U.S. dollar strength.
He also said there is a surge in interest with next week being the option expiration on the Comex.
"If gold stays around $1,270, it will be a disappointing non-event to traders. But, I can see a surprise rally coming from bargain hunters and short covering if the market stays above $1,270," Gero said. "This could become interesting, could see volatility."