Oct 29, 2020 04:53PM
(Kitco News) - Gold hit a one-month low this week amid election uncertainty and renewed coronavirus fears. But the million-dollar question is "when will the metals start acting like metals," said RJO Futures senior commodities broker Bob Haberkorn.
Oct 27, 2020 03:52PM
(Kitco News) - With just days to go until the U.S. election, which asset class will be the winner once the results start to come in?
Oct 26, 2020 05:44PM
(Kitco News) - With the U.S. election just one week away, volatility is rocking the financial markets, except for the gold sector, in which investors remain very cautious ahead of the big event.
Oct 22, 2020 04:19PM
(Kitco News) - Gold's bull rally is still very new and prices have a chance to rise another 50% under the next U.S. president, said Bloomberg Intelligence.
Oct 15, 2020 12:22PM
(Kitco News) - Lack of trust in the gold space still represents a major barrier for growth, especially when it comes to attracting new investors, according to one fintech CEO.
Sep 23, 2020 02:45PM
(Kitco News) - Even though the first leg of the gold bull market is over, investors should use these temporary lower prices as an "aggressive buying opportunity" before the second leg of the rally kicks in and takes the precious metal above $10,000 later this decade, said Goehring & Rozencwajg Associates managing partner Leigh Goehring.
Aug 12, 2020 05:31PM
(Kitco News) - After taking a major step back from its massive summer rally with a temporary drop below $1,900 an ounce on Tuesday, gold attempted to recover.
Aug 3, 2020 02:53PM
(Kitco News) - This summer's massive gold price rally could be a sign that the market is losing confidence in the U.S. dollar as the world's reserve currency, according to Horizons ETFs portfolio manager Nick Piquard.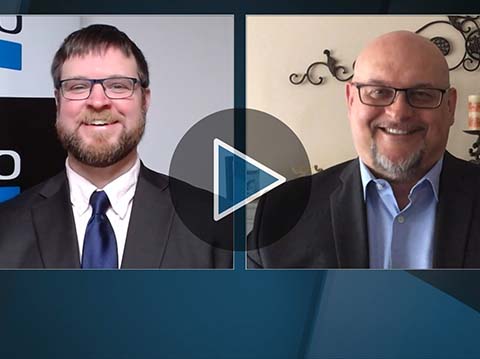 Jul 24, 2020 10:47AM
(Kitco News) -
Jul 14, 2020 11:57AM
(Kitco News) - Speculators who are waiting for bitcoin to either skyrocket to record-highs in a week or plunge back to below $4,000 are wasting their time as the days of massive bitcoin volatility are likely over, according to one fintech CEO.
Jul 1, 2020 03:51PM
(Kitco News) - The gold market is moving fast this year and unless investors pay attention to the price action, especially in the gold equities space, they might end up missing out, said Lion Selection Group executive director Hedley Widdup.
Jun 26, 2020 08:38AM
(Kitco News) - Equities of gold-mining companies still appear undervalued based on a historical comparison of where they were trading relative to the price of gold during the last bull-market cycle, said Caesar Bryan, portfolio manager of the Gabelli Gold Fund (symbol GOLDX for AAA shares and GLDIX for institutional class of shares).
Selected
50
Results: Showing 1 -
12
| View More
View More