Guest(s): Paul Brink President & COO, Franco-Nevada

Gold is three years into a bull run and "exciting" times are to come, said Paul Brink, president & COO of Franco-Nevada.
"I think it's a very exciting time, the last five years, what we've been finding is rate raises in the U.S. and a strong U.S. dollar, and we're at the point of inflection," Brink told Kitco News on the sidelines of the Gold Stock Analyst conference.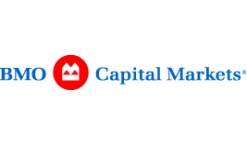 BMO Conference 2019
From February 24 to February 27, Kitco News will be bringing you exclusive interviews with analysts, experts, and of course, executives of major gold and silver mining companies. Over the years, BMO Capital Markets have consistently attracted prominent investors, analysts and executives by providing valuable forums to explore strategies, trends and opportunities.