Guest(s): Tony Makuch CEO, Discovery Silver

The Cordero project is one of the world's largest undeveloped silver resources, said Discovery Silver CEO Tony Makuch.
In February Makuch was interviewed by Kitco correspondent Paul Harris at the BMO Global Metals, Mining & Critical Minerals Conference.
Discovery Silver is focused on its Cordero project in Mexico.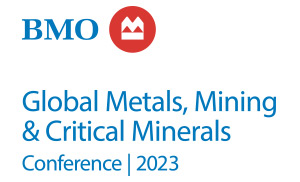 BMO Conference 2023
We've served the global metals and mining sector for more than a century. That gives us the in-depth expertise our clients need to achieve growth and long-term business success