Guest(s): Michael Saylor Chairman & CEO, MicroStrategy

Michael Saylor, Executive Chairman and Co-Founder of MicroStrategy, explains why he thinks central bank digital currencies (CBDCs) are a political 'non-starter' in the United States, even though other nations might experiment with them. He ties this to a broader trend of de-dollarization. Saylor spoke with Michelle Makori, Lead Anchor and Editor-in-Chief at Kitco News, at the Bitcoin 2023 conference in Miami.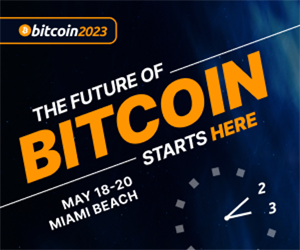 Bitcoin Miami 2023
Bitcoin 2023 - the world's largest Bitcoin Conference - is returning to Miami Beach! Day one is Industry Day - with a focus on business-minded panels and discussions, plus top-tier networking opportunities. General admission days two and three are open to all passholders and will feature panels, keynotes, and workshops with speakers like Michael Lewis, Michael Saylor, Jack Mallers, Lyn Alden, Alex Gladstein, and more!