Guest(s): Steven Lubka Managing Director, Head of Private Clients & Family Offices, Swan Bitcoin

Steven Lubka of Swan Bitcoin discusses the increased interest of high-net-worth individuals and family offices in Bitcoin, its use as a hedge against banking sector instability, and its prospects as a generational store of value.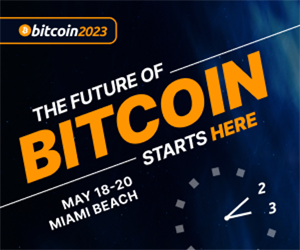 Bitcoin Miami 2023
Bitcoin 2023 - the world's largest Bitcoin Conference - is returning to Miami Beach! Day one is Industry Day - with a focus on business-minded panels and discussions, plus top-tier networking opportunities. General admission days two and three are open to all passholders and will feature panels, keynotes, and workshops with speakers like Michael Lewis, Michael Saylor, Jack Mallers, Lyn Alden, Alex Gladstein, and more!