Guest(s): Clive Johnson President & CEO, B2Gold

B2Gold (TSX:BTO) has agreed to purchase half of the Gramalote project it doesn't already own from AngloGold Ashanti. B2Gold would spend $60 million for the South African miner's 50% share, including a $20 million initial payment. The project is in Antioquia, Colombia.
President and CEO Clive Johnson spoke to Kitco mid-September at the Gold Forum Americas 2023 held in Colorado Springs, CO.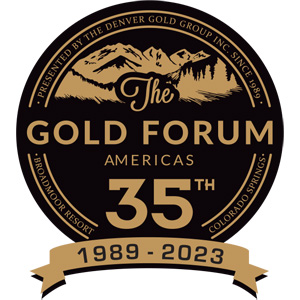 Denver Gold Forum 2023
Gold Forum Americas (GFA) is the world's oldest and largest gathering of precious commodity equities matched with their investors. Presented every year since 1989, it showcases seven-eighths of the world's publicly traded gold and silver companies when measured by production or reserves.