Guest(s): Ken Hoffman Basic Materials Sr. Expert, McKinsey

A rising U.S. deficit, coupled with increased printing of money, should be tailwinds for gold, said Ken Hoffman, senior expert at McKinsey Basic Materials Practice.
"When the U.S. is just going to print money endlessly and have deficits endlessly, gold price really likes that," Hoffman told Kitco News on the sidelines of the Denver Gold Forum.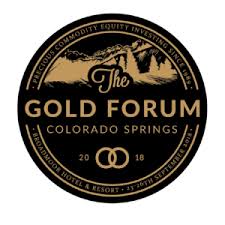 Denver Gold Forum
Now in its 29th year, the Denver Gold Forum (DGF) is the world's oldest and largest gathering of precious commodity equities. Presented every year since 1989, it now showcases seven-eighths of the world's publicly traded gold and silver companies when measured by production or reserves.