Guest(s): Bruce McLeod CEO, Sabina Gold & Silver

Investors are starting to return to cyclical industries, like mining, said Bruce McLeod, CEO of Sabina Gold & Silver Corp.
"Some of the people that have been around this business for multiple cycles are actually starting to look more at the cyclicals and the mining stocks," McLeod told Kitco News at the Denver Gold Forum.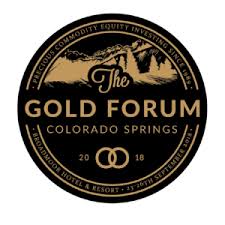 Denver Gold Forum
Now in its 29th year, the Denver Gold Forum (DGF) is the world's oldest and largest gathering of precious commodity equities. Presented every year since 1989, it now showcases seven-eighths of the world's publicly traded gold and silver companies when measured by production or reserves.