Barksdale Resources CEO Rick Trotman is keeping a close eye on his neighbor.
Last month Trotman spoke to Kitco Mining at Deutsche Goldmesse in Frankfurt.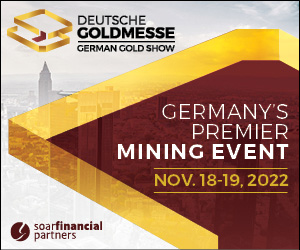 Deutsche Goldmesse November 2022
Exclusive two-day mining event featuring internationally renowned keynote speakers and 35 carefully considered companies in a range of commodities and stages from explorers to producers. Offering live engagement between company management and investors, professionally organized 1-on-1 meeting onsite, and 15-minute company presentations.