Guest(s): Steve Moore Economic Advisor for the White House

Steve Moore, chief economist of The Heritage Foundation, discusses with Michelle Makori, editor-in-chief of Kitco News, the role Bitcoin and cryptocurrencies play in an ever digitizing economy, and the likely responses from governments and central banks once cryptos vie for supremacy with the dollar and the inevitable Fedcoin.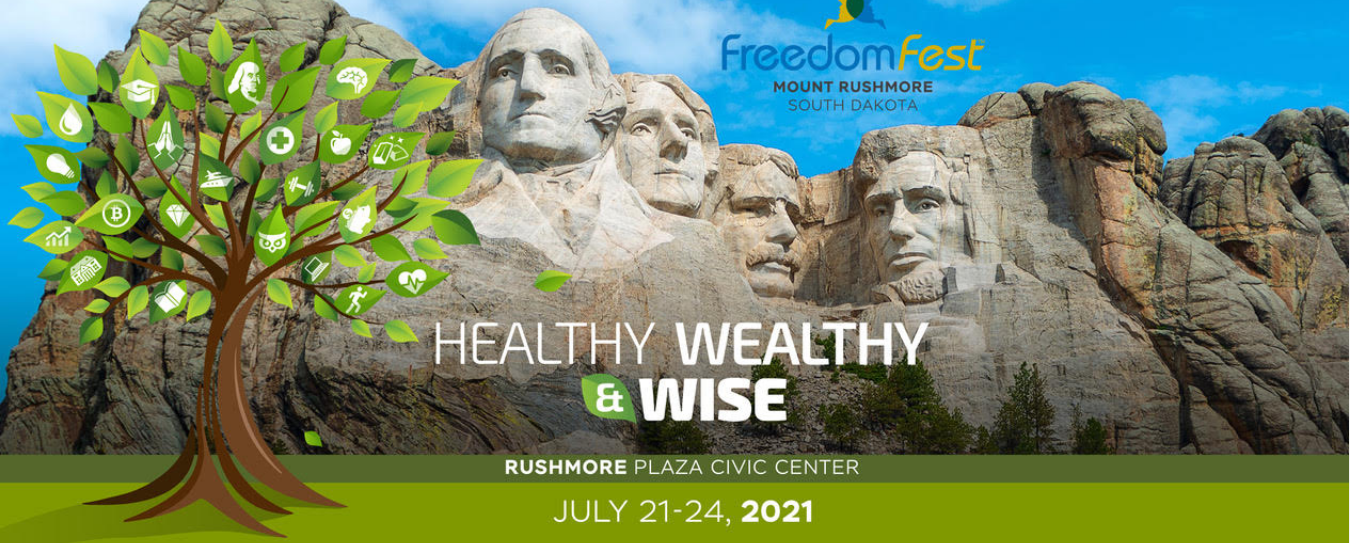 Freedom Fest 2021
The Ultimate Summit for the Liberty MovementFreedomFest is an intense three and a half days, and it's different from any conference you have ever attended. Where else can you attend yoga in the morning, listen to world-renowned speakers on finance or geo-politics after breakfast, choose from among a dozen breakout sessions with the world's brightest thought leaders in the afternoon, watch a movie (and meet the director) throughout the day, judge the contestants in an Entrepreneurs' Competition, and end the day with karaoke? Plus, this year, you can choose to join a number of official excursions to world-famous destinations of Mount Rushmore, Crazy Horse, and Deadwood with other FreedomFesters.