Guest(s): Todd 'Bubba' Horwitz Chief Market Strategist, BubbaTrading.com

Silver prices are in for a bid if key levels are broken, this according to Todd Horwitz, chief strategist of BubbaTrading.com.
"Silver has caught a bid and it looks like it wants to go higher. If this breakout can continue, we can clear $16 or $16.20 [an ounce], then I think we're on our way to $17 and then if we can get through there then I think you're on your way to $20," Horwitz told Kitco News.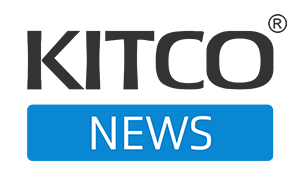 Kitco NEWS
The Kitco News team speaks to analysts and experts on the frontlines of the market to get the most up-to-date news on the economy. The show offers a well-rounded, timely view on big market moves and any major headlines that may affect financial assets. Coined – no pun intended – as the number one source of precious metals news, Kitco News is the leading provider of up-to-date price action in the precious metals space.