Guest(s): Frank Holmes CEO, U.S. Global Investors

Gold is overbought and is set for a short-term correction, said Frank Holmes, CEO of U.S. Global Investors.
"Short-term, we can easily get a correction," Holmes told Kitco News. "Over sixty trading days, gold is up two and a half standard deviations, looking [over] the past five years, but when we look over the one year rolling standard deviation, we still are not up one sigma, so we can easily pull back and ratchet up to higher levels."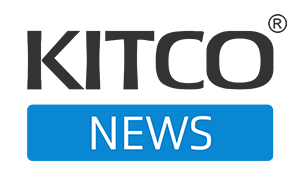 Kitco NEWS
The Kitco News team speaks to analysts and experts on the frontlines of the market to get the most up-to-date news on the economy. The show offers a well-rounded, timely view on big market moves and any major headlines that may affect financial assets. Coined – no pun intended – as the number one source of precious metals news, Kitco News is the leading provider of up-to-date price action in the precious metals space.