Guest(s): Peter Hug Global Trading Director, Kitco Metals

Tensions between the U.S. and Iran seem to have simmered down a bit, but a flare up could happen again and gold could be poised to push higher, said Peter Hug, global trading director of Kitco Metals. "Right now, gold looks a little suspect, I wouldn't be aggressively chasing it. I'm looking for the market to consolidate here. If it consolidates here, then the next push to $1,600 could be a real push," Hug told Kitco News.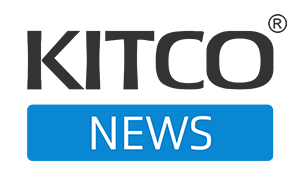 Kitco NEWS
The Kitco News team speaks to analysts and experts on the frontlines of the market to get the most up-to-date news on the economy. The show offers a well-rounded, timely view on big market moves and any major headlines that may affect financial assets. Coined – no pun intended – as the number one source of precious metals news, Kitco News is the leading provider of up-to-date price action in the precious metals space.