Guest(s): Frank Holmes CEO, U.S. Global Investors
Grant Williams
Rick Rule President & CEO, Sprott U.S. Holdings
Peter Schiff CEO, Euro Pacific Capital

The consensus is clear: the economy is headed in clear path that would allow for another gold price bull rally, this according to a panel of experts at the Vancouver Resource Investment Conference.
The Ultimate Gold Panel consists of Frank Holmes, CEO of U.S. Investors, Rick Rule, president of Sprott U.S., Grant Williams of Vulpes Investment Management, and Peter Schiff, CEO of Euro Pacific Capital.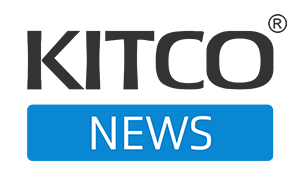 Kitco NEWS
The Kitco News team speaks to analysts and experts on the frontlines of the market to get the most up-to-date news on the economy. The show offers a well-rounded, timely view on big market moves and any major headlines that may affect financial assets. Coined – no pun intended – as the number one source of precious metals news, Kitco News is the leading provider of up-to-date price action in the precious metals space.