Guest(s): Ronald-Peter Stoeferle Managing Partner, Incrementum

Gold is embarking on a broad-based, decade-long bull market, and it's not a matter of if prices hit all-time highs but when it hits all-time highs, said one of the authors behind the annual 'In Gold We Trust' report.In an interview with Kitco News, Ronald-Peter Stoeferle, fund manager at Incrementum AG, said that a new monetary policy regime of low interest rates and high inflation is expected to drive gold prices to nearly $5,000 an ounce in the next 10 years.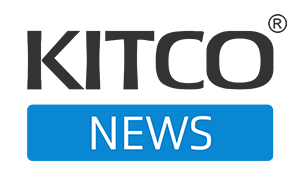 Kitco NEWS
The Kitco News team speaks to analysts and experts on the frontlines of the market to get the most up-to-date news on the economy. The show offers a well-rounded, timely view on big market moves and any major headlines that may affect financial assets. Coined – no pun intended – as the number one source of precious metals news, Kitco News is the leading provider of up-to-date price action in the precious metals space.