Guest(s): Jim Rickards Best-selling Author
Peter Schiff CEO, Euro Pacific Capital

Gold prices have hit all-time highs, but industry heavyweights Jim Rickards, best-selling author, and Peter Schiff, CEO of Euro Pacific Capital, both think that the rally is far from over.Rickards' analysis gives a five-year gold price target of $15,000 an ounce. Schiff, too, sees this as just the start of the bull cycle, adding that an imminent U.S. dollar collapse will be a major catalyst in sending gold prices much higher.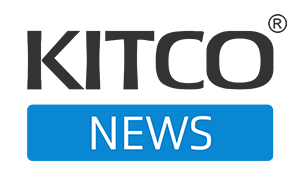 Kitco NEWS
The Kitco News team speaks to analysts and experts on the frontlines of the market to get the most up-to-date news on the economy. The show offers a well-rounded, timely view on big market moves and any major headlines that may affect financial assets. Coined – no pun intended – as the number one source of precious metals news, Kitco News is the leading provider of up-to-date price action in the precious metals space.