Guest(s): Michele Romanow Co-Founder & President, Clearbanc

Michele Romanow, co-founder and president of Clearbanc, has been running her own ventures since her university days. Now a judge on the hit TV show "Dragon's Den," the Canadian version of "Shark Tank," Romanow tells aspiring entrepreneurs that the secret to success lies in tenacity and perseverance.
"If there's one characteristic of an entrepreneur, it's never give up, keep iterating and keep trying," Romanow tells Kitco News.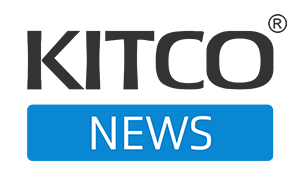 Kitco NEWS
The Kitco News team speaks to analysts and experts on the frontlines of the market to get the most up-to-date news on the economy. The show offers a well-rounded, timely view on big market moves and any major headlines that may affect financial assets. Coined – no pun intended – as the number one source of precious metals news, Kitco News is the leading provider of up-to-date price action in the precious metals space.