Guest(s): Carley Garner Co-founder, DeCarley Trading

While the precious metals have upside potential, the sky is not the limit while the downside is "wide open," said Carley Garner, co-founder of DeCarley Trading.
"Silver and gold I would put hand in hand. I think they're going to continue to be relatively correlated, so with silver, I believe that probably we have a little upside in the next month or so but it's similar to gold, I believe the upside is capped," Garner told Kitco News.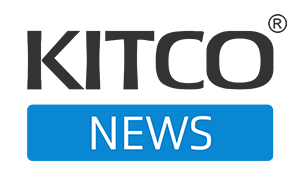 Kitco NEWS
The Kitco News team speaks to analysts and experts on the frontlines of the market to get the most up-to-date news on the economy. The show offers a well-rounded, timely view on big market moves and any major headlines that may affect financial assets. Coined – no pun intended – as the number one source of precious metals news, Kitco News is the leading provider of up-to-date price action in the precious metals space.