Guest(s): David Erfle Kitco News Contributor

When gold mining stocks diverge from gold bullion, the yellow metal typically rallies, said David Erfle, Kitco News contributor.
"That's happening right now. If you look at the GDX and gold ratio, the gold stocks are positively diverting from gold, so ever since the bottom in the GDX was hit, ironically on September 11 last year, the trend has been up and it stayed up," Erfle told Kitco News.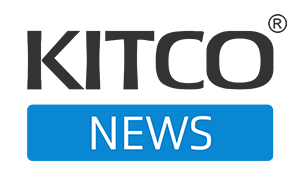 Kitco NEWS
The Kitco News team speaks to analysts and experts on the frontlines of the market to get the most up-to-date news on the economy. The show offers a well-rounded, timely view on big market moves and any major headlines that may affect financial assets. Coined – no pun intended – as the number one source of precious metals news, Kitco News is the leading provider of up-to-date price action in the precious metals space.