Guest(s): Hong Fang CEO, OKCoin

Bitcoin is becoming 'digital gold' and there is a case to be made for the recent price surge to continue to $100,000 by 2021, says Hong Fang, CEO of OKCoin, one of the largest crypto exchanges in the world.Fang argues that should bitcoin catch up to even 25% of gold's global market capitalization of $9 trillion, that figure would amount to a price range for BTC of $80,000 to $100,000.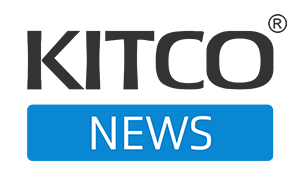 Market Analysis
The Kitco News team speaks to analysts and experts on the frontlines of the market to get the most up-to-date news on the economy. The show offers a well-rounded, timely view on big market moves and any major headlines that may affect financial assets. Coined – no pun intended – as the number one source of precious metals news, Kitco News is the leading provider of up-to-date price action in the precious metals space.