Guest(s): Brent Cook Exploration Insights
Joe Mazumdar Editor, Exploration Insights
Ralph Rushton CEO, Aftermath Silver
Nicole Adshead-Bell Director, Cupel Advisory

Seasoned geologists join Kitco News to share incredible stories from site visits.
Brent Cook, founder of Exploration Insights, Joe Mazumdar, editor of Exploration Insights, Nicole Adshead-Bell, director of Cupel Advisory, and Ralph Rushton, CEO of Aftermath Silver, give first-hand accounts of life as a geologist in the field, and give their input on the best exploration jurisdictions in the world.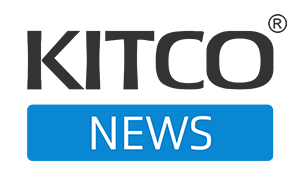 Market Analysis
The Kitco News team speaks to analysts and experts on the frontlines of the market to get the most up-to-date news on the economy. The show offers a well-rounded, timely view on big market moves and any major headlines that may affect financial assets. Coined – no pun intended – as the number one source of precious metals news, Kitco News is the leading provider of up-to-date price action in the precious metals space.