Guest(s): Tavi Costa Portfolio Manager, Crescat Capital

Tavi Costa, portfolio manager at Crescat Capital, discusses with David Lin, anchor for Kitco News, the most important macro drivers behind gold's underperformance, and the next catalysts for a renewed bull run.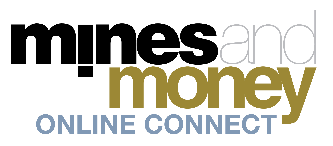 Mines and Money, August, 2021
Mines and Money Online Connect brings together miners, investors, financiers and industry professionals to network, hear market analysis, compare investment opportunities, share knowledge, discuss, debate and most importantly do business.The 3-day event offers investors and senior management teams of mining companies the opportunity to continue to connect, meet and discuss project updates and share current presentations virtually.With a fully integrated video system open 24 hours a day, mining companies can connect face-to-face with carefully qualified investors from institutional funds, private equity groups, family offices and sector analysts.As the events are online, attendees are not constrained by geographic bounds, so you will benefit from a truly international audience with a large investor base from the Americas, APAC investors from Hong Kong, China, Singapore, Japan, and Australia; and EMEA investors from the UK, Europe, Middle East, and Africa.The last event attracted 3,170 attendees from 126 countries, had 95 speakers including project updates from our 99 mining companies who between them participated in 1,896 meetings across the week, an average of 19 meetings per company.Log in online to listen to keynote presentations, panel discussions and pitch battles. Participate in lucrative face-to-face video meetings with the Mines and Money Connect meeting platform and attend casual and formal networking events without having to leave your home, or your desk.Wherever you are working from, you will be able to hook into our digital platform to connect with the leaders of the global mining and investment community.