Gold's time is coming as the U.S. dollar and crypto weaken and as debt and economic stagflation impacts increase, said Jayant Bhandari, publisher of the Anarcho Capitalist newsletter.
This week Bhandari spoke to Kitco Mining correspondent Paul Harris at Mines and Money London.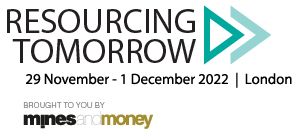 Mines and Money London 2022
New for 2022, Resourcing Tomorrow, brought to you by Mines and Money, is a global forum for the coming together of decision makers, mining leaders, policymakers, investors, commodity buyers, technical experts, innovators and educators for three days of learning, deal-making and unparalleled networking.