Guest(s): Frank Holmes CEO, U.S. Global Investors

2019 will see the first time corporate America operates in non-zero rate environments, or what Frank Holmes, CEO of U.S. Global, considers the "real world."
"I think you're going to get more volatility because rates are above zero," Holmes told Kitco News.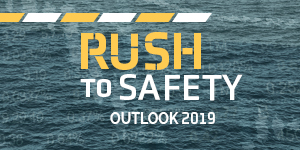 Outlook 2019
What changes can the New Year bring to the markets? Will 2019 finally be gold's breakout year? Tune in to our Outlook 2019 series to watch experts break down the markets' most pressing questions, and more.