Guest(s): Todd 'Bubba' Horwitz Chief Market Strategist, BubbaTrading.com

While catalysts are in place for gold to rally in 2019, silver will be the outperforming asset next year, said Todd "Bubba" Horwitz of bubbatrading.com.
"I think silver will be up near $18 to $20 [an ounce] and I think silver is going significantly higher too and I expect it, in the next couple of years, to close the ratio between gold and silver. I expect silver to be stronger than gold when it gets started," Horwitz told Kitco News.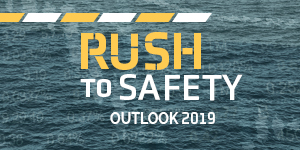 Outlook 2019
What changes can the New Year bring to the markets? Will 2019 finally be gold's breakout year? Tune in to our Outlook 2019 series to watch experts break down the markets' most pressing questions, and more.