Guest(s): Paul Mladjenovic Author, Precious Metals Investing For Dummies

Precious metals, especially silver, are expected to ride the tailwinds of a stronger economy this year and break past key resistance levels, said Paul Mladjenovic, author of "Precious Metals Investors For Dummies."
"Finally, I can end up seeing that the supply and demand factors will be able to crack some of the what looks like glass ceilings for silver," Mladjenovic told Kitco News.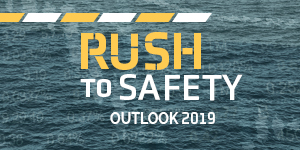 Outlook 2019
What changes can the New Year bring to the markets? Will 2019 finally be gold's breakout year? Tune in to our Outlook 2019 series to watch experts break down the markets' most pressing questions, and more.