Guest(s): Matthew Canavan Minister For Resources And Northern Australia

Falling commodities prices have caused the Australian mining sector to take a hit over the last three years, but this trend is about to reverse, said Matt Canavan, Minister for Resources and Northern Australia."It has been a tough few years, we've had reductions in process for iron and coal, two big commodities, but things are starting to turn around," Canavan told Kitco News on the sidelines of the PDAC 2018.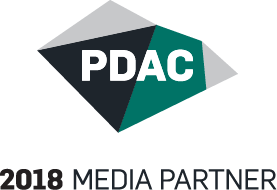 PDAC 2018
The Prospectors & Developers Association of Canada (PDAC) is best known for its annual convention, bringing together prospectors, developers, geoscientists, consultants, and mining executives, among others. Considered the mammoth of all mining conferences, this annual event attracts more than 24,000 attendees from more than 130 countries. Don't miss our coverage brought to you by Uranium Energy Corp and GoldMining Inc.