Guest(s): Amir Adnani, CEO, UEC

Kitco News sits down with Amir Adnani, CEO of UEC, to discuss the future of uranium mining with uranium prices currently at $21 a pound."I think people in the U.S., especially U.S. buyers of uranium, which represent a quarter of the market, are somewhat frozen out," Adnani told Kitco News on the sidelines of the PDAC 2018.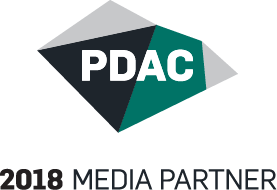 PDAC 2018
The Prospectors & Developers Association of Canada (PDAC) is best known for its annual convention, bringing together prospectors, developers, geoscientists, consultants, and mining executives, among others. Considered the mammoth of all mining conferences, this annual event attracts more than 24,000 attendees from more than 130 countries. Don't miss our coverage brought to you by Uranium Energy Corp and GoldMining Inc.