Guest(s): Phil Baker CEO, Hecla Mining

Hecla Mining CEO, Phil Baker, is confident that silver will "absolutely" soar past the $20 resistance level, "whether it's this year, or in the future.""When you think about the gold-silver ratio, silver should outperform gold," Baker told Kitco News on the sidelines of the BMO Global Metals & Mining Conference.The gold-silver ratio currently stands at 80, much higher than the historical average of 60 of recent years.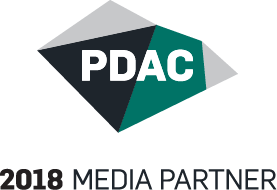 PDAC 2018
The Prospectors & Developers Association of Canada (PDAC) is best known for its annual convention, bringing together prospectors, developers, geoscientists, consultants, and mining executives, among others. Considered the mammoth of all mining conferences, this annual event attracts more than 24,000 attendees from more than 130 countries. Don't miss our coverage brought to you by Uranium Energy Corp and GoldMining Inc.