Kitco News interviewed attendees of the PDAC in Toronto to ask them why they attended, their sentiment on gold, and test their knowledge of the mining industry.
Unanimously, attendees favored the precious metals and held an optimistic and bullish outlook, a big switch from the skepticism and uncertainty surrounding last year's conference.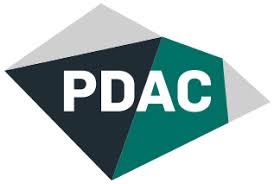 PDAC 2019
PDAC: The World's Premier Mineral Exploration & Mining Convention is the leading convention for people, companies and organizations in, or connected with, mineral exploration. In addition to meeting over 1,000 exhibitors, 3,500 investors and 25,600 attendees from 135 countries, you can also attend technical sessions, short courses and networking events. The four-day annual convention held in Toronto, Canada, has grown in size, stature and influence since it began in 1932 and today is the event of choice for the world's mineral industry.