Guest(s): Tavi Costa Portfolio Manager, Crescat Capital

Tavi Costa, partner at Crescat Capital, joins Ernest Hoffman, Reporter at Kitco News, to discuss the underlying supply of and demand for gold, and what this means for the gold price. They also discuss central bank gold buying, and the upside for gold miners.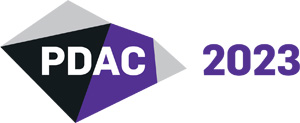 PDAC 2023
PDAC 2023: The World's Premier Mineral Exploration & Mining Convention is the leading event for people, companies and organizations connected to mineral exploration.