Guest(s): Peter Krauth Author The Great Silver Bull

Peter Krauth, Author of 'The Great Silver Bull' and Editor of SilverStockInvestor.com, discusses why silver prices are set to reach triple-digits by 2030 as investment and industrial demand skyrocket. He also discussed the impact of government stimulus and portfolio realignment on precious metals with Ernest Hoffman, Reporter for Kitco News.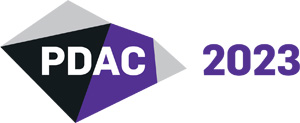 PDAC 2023
PDAC 2023: The World's Premier Mineral Exploration & Mining Convention is the leading event for people, companies and organizations connected to mineral exploration.