Guest(s): Deven Soni CEO, Matador Gold Technologies

Deven Soni, CEO of Matador Gold, discusses how his company integrates gold with blockchain technology, and his outlook for the gold market in 2023 and beyond. He also chats about crypto regulation with Ernest Hoffman, Reporter for Kitco News.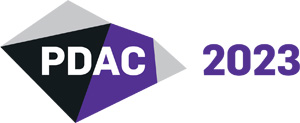 PDAC 2023
PDAC 2023: The World's Premier Mineral Exploration & Mining Convention is the leading event for people, companies and organizations connected to mineral exploration.