Guest(s): Ken Hoffman Basic Materials Sr. Expert, McKinsey

Battery energy output has to increase by 400 times to meet global needs, said Ken Hoffman, materials senior expert at McKinsey.
Hoffman spoke to Kitco Mining correspondent Paul Harris at PDAC in March.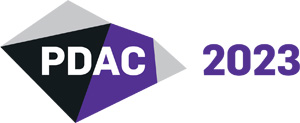 PDAC 2023
PDAC 2023: The World's Premier Mineral Exploration & Mining Convention is the leading event for people, companies and organizations connected to mineral exploration.