Guest(s): Clive Johnson President & CEO, B2Gold

B2Gold CEO Clive Johnson said mergers and acquisitions will continue.
Johnson spoke to Kitco Mining correspondent Paul Harris at PDAC in March.
In February B2Gold (BTO.TO) announced that it would acquire Sabina Gold & Silver Corp for C$1.1 billion ($823.66 million). The deal is expected to close in April. Sabina was advancing its Back River Gold Project in Nunavut, Canada.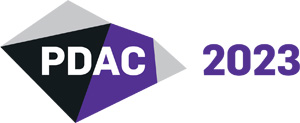 PDAC 2023
PDAC 2023: The World's Premier Mineral Exploration & Mining Convention is the leading event for people, companies and organizations connected to mineral exploration.