Guest(s): Joe Mazumdar Editor, Exploration Insights
Rick Rule President, Rule Investment Media

Investing in battery metals remains a challenge, but copper will do well in virtually every scenario, say Rick Rule and Joe Mazumdar.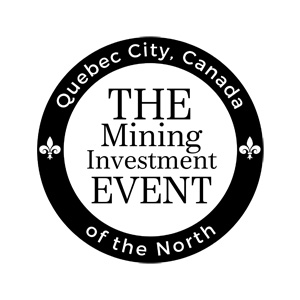 THE Mining Investment Event of the North
THE Mining Investment Event of the North - Canada's only Tier I Global Mining Investment Conference hosted in Quebec City, Canada is invitation only and, is independently sponsored by the financial and mining communities at large. THE Event is commodity agnostic with a key focus on critical metals and is designed to specifically facilitate privately arranged meetings between all participants including, mining companies, international investors, and various mining government authorities. THE Event is committed to promoting sustainability in the mining industry through education and innovation through its unique Student Sponsorships, She-Co Initiatives, highlighting ESG and equality issues and by providing a platform for some of most influential thought leaders in the sector.