Guest(s): Jeff Clark Senior Precious Metals Analyst, GoldSilver.com

The gold and silver markets are small enough that any significant inflow of capital could push prices higher, this according to Jeff Clark, senior precious metals analyst of GoldSilver.com.
"The gold market is so small that Warren Buffett could take less than 5% of his cash and buy every registered ounce of gold on the COMEX," Clark told Kitco News on the sidelines of the Vancouver Resource Investment Conference.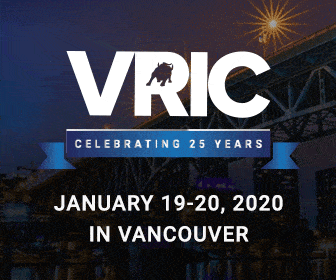 VRIC 2020
The Vancouver Resource Investment Conference has been the bellwether of the junior mining market for the last twenty-five years. It is the number one source of information for investment trends and ideas, covering all aspects of the natural resource industry.