Guest(s): Amir Adnani, CEO, UEC
Amir Adnani, Chairman & Founder, Goldmining Inc.

There are many factors and market uncertainties that could push gold prices higher, but many obstacles still remain before a breakout to the upside is imminent, this according to Amir Adnani, CEO of Uranium Energy Corp. and chairman of GoldMining.
Adnani's comments come as gold prices edged up on Monday to $1,578.50 as of 9:57 am EST.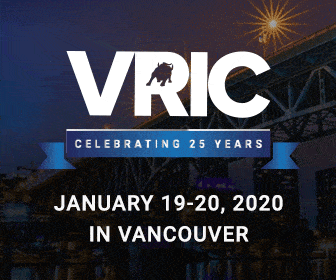 VRIC 2020
The Vancouver Resource Investment Conference has been the bellwether of the junior mining market for the last twenty-five years. It is the number one source of information for investment trends and ideas, covering all aspects of the natural resource industry.