Guest(s): Gary Thompson CEO&Chairman of Brixton Metals

Brixton Metals announced last month that it closed an investment with BHP Group.
In November Thompson spoke to Kitco Mining at Deutsche Goldmesse in Frankfurt.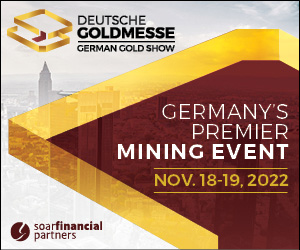 Deutsche Goldmesse November 2022
Exclusive two-day mining event featuring internationally renowned keynote speakers and 35 carefully considered companies in a range of commodities and stages from explorers to producers. Offering live engagement between company management and investors, professionally organized 1-on-1 meeting onsite, and 15-minute company presentations.