Jul 29, 2021 12:25PM
(Kitco News) - Inflation pressures continue to rise, which has pushed real interest rates deep into negative territory. This environment has not benefited gold, but this doesn 't change the metal 's long-term value, according to one precious metals firm.
Jul 29, 2021 12:14AM
(Kitco News) - Gold demand picked up in the second quarter, but it wasn't enough to undo the weakness seen at the start of the year, according to the latest research from the World Gold Council.
Jul 28, 2021 10:49AM
(Kitco News) - Bitcoin-U.S. dollar are higher again in early U.S. trading Wednesday and hit a five-week high. The bulls have the overall near-term technical advantage and have momentum.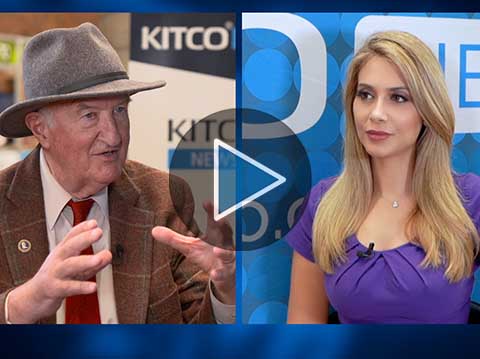 Jul 28, 2021 10:28AM
(Kitco News) - Inflation concerns are escalating due to loose monetary policies and unprecedented stimulus, with June CPI data rising at the fastest level since 2008.
Jul 27, 2021 03:20PM
(Kitco News) - Commodity analysts at Commerzbank are watching the growing divide in the world's two largest physical metal markets.
Jul 27, 2021 03:02PM
(Kitco News) - The gold market can only ignore falling bond yields for so long. It could be only a matter of time before gold prices turn back towards $1,900 an ounce and its all-time highs from last year, according to Credit Suisse.
Jul 26, 2021 03:40PM
(Kitco News) - The gold market isn't able to break free of $1,800 an ounce as it is stuck and waiting for a new catalyst, according to one investment strategist.
Jul 26, 2021 03:32PM
(Kitco News) - Hedge funds covering some short positions in the gold market are helping the precious metal maintain its upward bias as prices hold around $1,800 an ounce, but analysts continue to see waning bullish momentum.
Jul 26, 2021 11:05AM
(Kitco Commentaries) - Gold bulls are out in force as I measure the amount of mail received telling me I'm wrong. The bad news is that the trend is lower, and there are no indications that the pattern will change soon.
Jul 23, 2021 02:12PM
(Kitco News) - Gold's recent lackluster performance and its inability to hold gains much above $1,800 an ounce are starting to attract some bears to the marketplace.
Jul 22, 2021 02:07PM
(Kitco News) - The silver market faces some short-term headwinds as focus on the potential for tighter monetary policy; however, the precious metal's drop to a three-month low below $25 an ounce has exaggerated the market's weakness, according to one research firm.
Selected
50
Results: Showing 1 -
12
| View More
View More