Dec 4, 2023 11:44AM
(Kitco News) - Gold and silver prices sharply lower in midday U.S. trading Monday, after gold overnight spiked to a new record high of $2,152.30, basis February Comex futures. Silver hit a seven-month high overnight.
More Articles...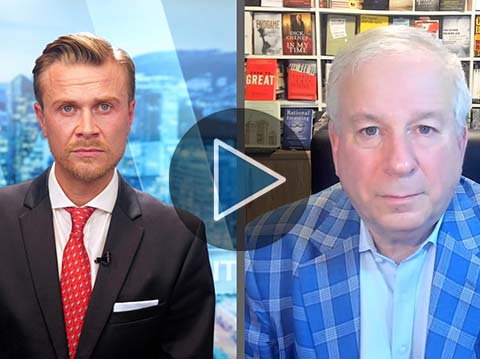 Dec 1, 2023 3:57PM
Jeremy Szafron, Anchor at Kitco News, sits down with renowned economist David Rosenberg, President of Rosenberg Research. Rosenberg delves into the complex economic outlook for 2024, covering a potential hard landing in the US economy, the impending savings crisis, and the forecasted default cycle. He also sheds light on the implications of fiscal stimulus and the anticipated actions of the Federal Reserve.
More Videos...
Dec 4, 2023 11:45AM
(Kitco News) - Gold prices will continue to set new all-time highs in 2024 as they are boosted by a weakening U.S. dollar and Fed rate cuts, according to Ewa Manthey, Commodities Strategist at ING.
More Features...