Apr 22, 2021 12:42PM
(Kitco News) - Gold and silver prices are lower in midday U.S. trading Thursday, on normal corrective pullbacks and some chart consolidation after recent gains that saw both metals hit multi-week highs on Wednesday.
More Articles...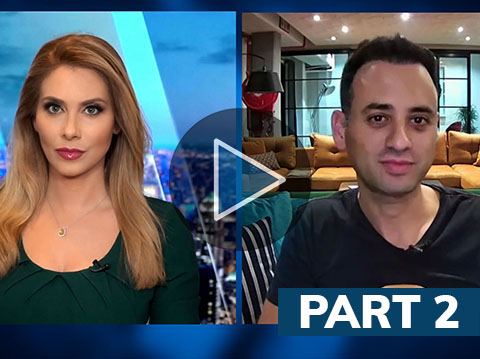 Apr 21, 2021 8:50PM
Ran Neuner, co-founder of Crypto Banter, host of CNBC's Crypto Trader and CEO of OnChain Capital discusses applications for Dogecoin and Ethereum, and the upside potentials for each. Speaking to Michelle Makori, editor in chief of Kitco News, Neuner said that one of these coins is "very, very undervalued" at current prices while the other one he "wouldn't touch."
More Videos...
Apr 22, 2021 12:10PM
(Kitco News) - Cryptocurrencies continue to dominate the financial marketplace. Not only have digital currencies taken some luster away from the gold market, but the crypto-economy has seen explosive growth in the first quarter of this year.
More Features...