Sep 22, 2023 08:13AM
(Kitco News) - Gold and silver prices are higher in early U.S. trading Friday, with silver scoring a two-week high. Gold is posting just modest gains and is seeing a corrective rebound from this week's selling pressure.
More Articles...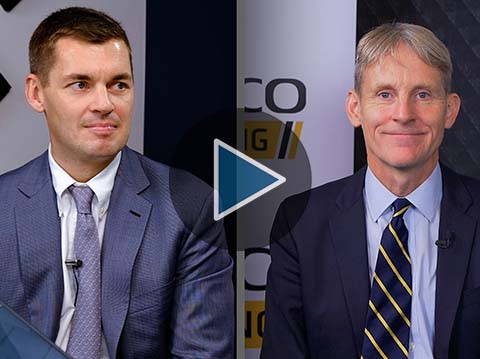 Sep 22, 2023 2:26PM
Governments are more responsive, but some organizational issues persist, said Lundin Group chair Adam Lundin when asked if mining is any easier due to the sector gaining favor due to energy transition.
Lundin spoke to Kitco mid-September at the Canadian Securities Exchange office in Vancouver, B.C.
The Lundin Group has a controlling stake in a number of miners and juniors, such as Lundin Mining, Lundin ...
More Videos...
Sep 22, 2023 04:20PM
(Kitco News) - Federal Reserve chair Jerome Powell maintained his hawkish bias this week, saying that interest rates will have to remain in restrictive territory for the foreseeable future; however, the gold market remains firmly in neutral territory as uncertainty supports the precious metal.
More Features...